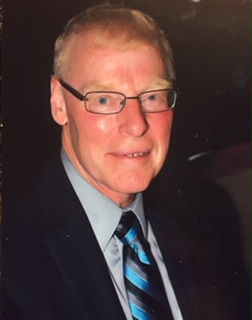 James Bothner
Associate Vice President and University Librarian/Assistant Professor, School of Medicine/School of Pharmacy and Health Professions (retired 2019)
After nearly 28 years I have recently retired as University Librarian for Creighton University. Retirement is a mixed bag. The freedom is intoxicating (e.g. more time with grand kids, more time to read and more time to play tennis, etc.). However, I found out early that I needed more fulfilling tasks, hence my involvement with the C4CH. My responsibilities at Creighton included administration of the Health Sciences Library. Prior to that I worked at the health sciences libraries in the universities of Wyoming, New Mexico, Colorado, and Nebraska. Throughout my career, part of my responsibilities included outreach to underserved and underrepresented populations. As such I was able to direct resources to promote health literacy. Although no longer with Creighton or in the work field, I still have many contacts throughout the university, the greater Omaha community and even throughout the Mid Continental Region of the National Network of Libraries of Medicine. A major issue for librarians in non-medical libraries has been a fear of offering medical and health advice. In fact, it is my belief that librarians are the perfect source to point consumers and health professionals to the right information resources. I think the C4CH program will create outstanding ambassadors to empower others through health information. I look forward to working with the students.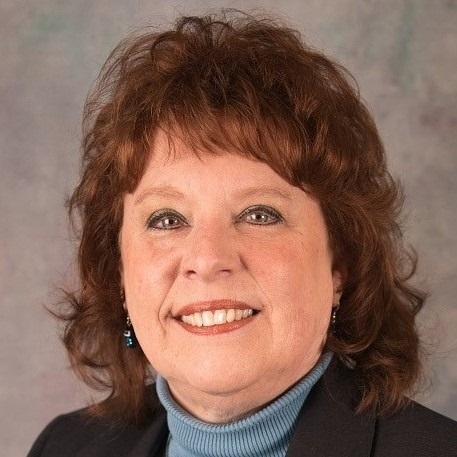 Robin Newell
Library Director, Emporia Public Library
As the Emporia Public Library Executive Director I play an active role in our community. I am the past president of the Emporia Lions and the incoming president for the Emporia Rotary. I am one of the facilitators for the Chamber of Commerce's Leadership Emporia Academy and a member of the Chamber's StepUP! leadership training team. My community is not just local, my community is the world I live in. I am active statewide as the incoming president of the Kansas Library Association and have been nominated and am running for the vice president position with the Mountain Plains Library Association.
I believe that individual health is essential for community health and that public libraries are positioned to make a difference in health equity through information and programming. An individual's health and well-being are influenced by where an how they live. Stronger communities through civic and community engagement help improve the health of individuals. Information – and literacy – play a critical role in health equity. Research shows that individuals with more education live longer, healthier lives than those with less education.
Julie Robinson
Refugee & Immigrant Services & Empowerment (RISE) Outreach Manager, Kansas City Public Library
I am the Refugee & Immigration Services & Empowerment (RISE) Outreach Manager for the Kansas City Public Library. We have just completed a major project that recorded 50 articles in 5 languages on health-related topics. I am working with local agencies to offer health equity meetings for the community members. I am also partnering with another set of community agencies to apply for a grant that will let us reach out to the refugee and immigrant communities about their health needs. We can offer programming for the community, meeting places, and 10 locations to reach those in our service area.
Health equity is equality for all. No matter a person's race, age, gender, economic status, or abilities, health care should be offered on an equal basis. Information needs to be disseminated to all sides fairly and evenly including languages other than English. Public libraries are the trusted location that community members turn to for information. Public libraries often find themselves searching for health information sources and sites for patrons. The need for staff who can work with patrons and possibly coordinate programming with healthcare agencies and professionals is needed. Through my position as the RISE Outreach Manager, I have worked, and continue to work, on health care related projects.
April Roy
Director, Plaza Library, Kansas City Public Library
I am currently a public library director who has had a direct role in developing community health initiatives in underserved communities. I designed a program targeting diabetes and heart disease in Kansas City's urban core and was awarded the I Love My Librarian Award for that work. I am currently working to make Kansas City a demential friendly city through coalition building. I have been involved in the Missouri Library Association's mentoring programs and also the ALSC mentoring program.
Health equity is something that is very important to me. I didn't realize how unequal things were until I was reading the obituary section of Kansas City's black owned newspaper, The Call, and saw over and over how many black people were dying in their 50's. That is not okay. I made it my mission to try to make a difference. I did that by modifying the old way of providing information in printed, book, or electronic form to a more hands-on method that included medical testing, fitness classes, and insurance sign-up. I love that this program will train librarians to go out and serve people in the area of health in wellness. Health and wellness programming in the libraries is still new and there are still people who don't feel libraries have a role in this area. I am happy to support anything that might change the minds of both patrons and funders.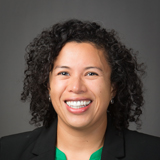 Maggie Shawcross
Health Sciences Librarian, University of Northern Colorado
I am the Health Sciences Librarian at the University of Northern Colorado in Greeley. There I provide research assistance to students and faculty in the health sciences and teach instruction sessions. My previous library positions include working as a Consumer Health Librarian at North Colorado Medical Center and an Adult Services Librarian at the High Plains Library District. I have worked as public health practitioner, in a variety of capacities, at Sunrise Community Health Center, North Colorado Medical Center, Larimer County Extension Office, and the Weld County Department of Public Health.
I have a Master's in Public Health from the University of Northern Colorado and a Master's in Library Science from the University of Denver and am a Certified Health Education Specialist (National Commission for Health Credentialing).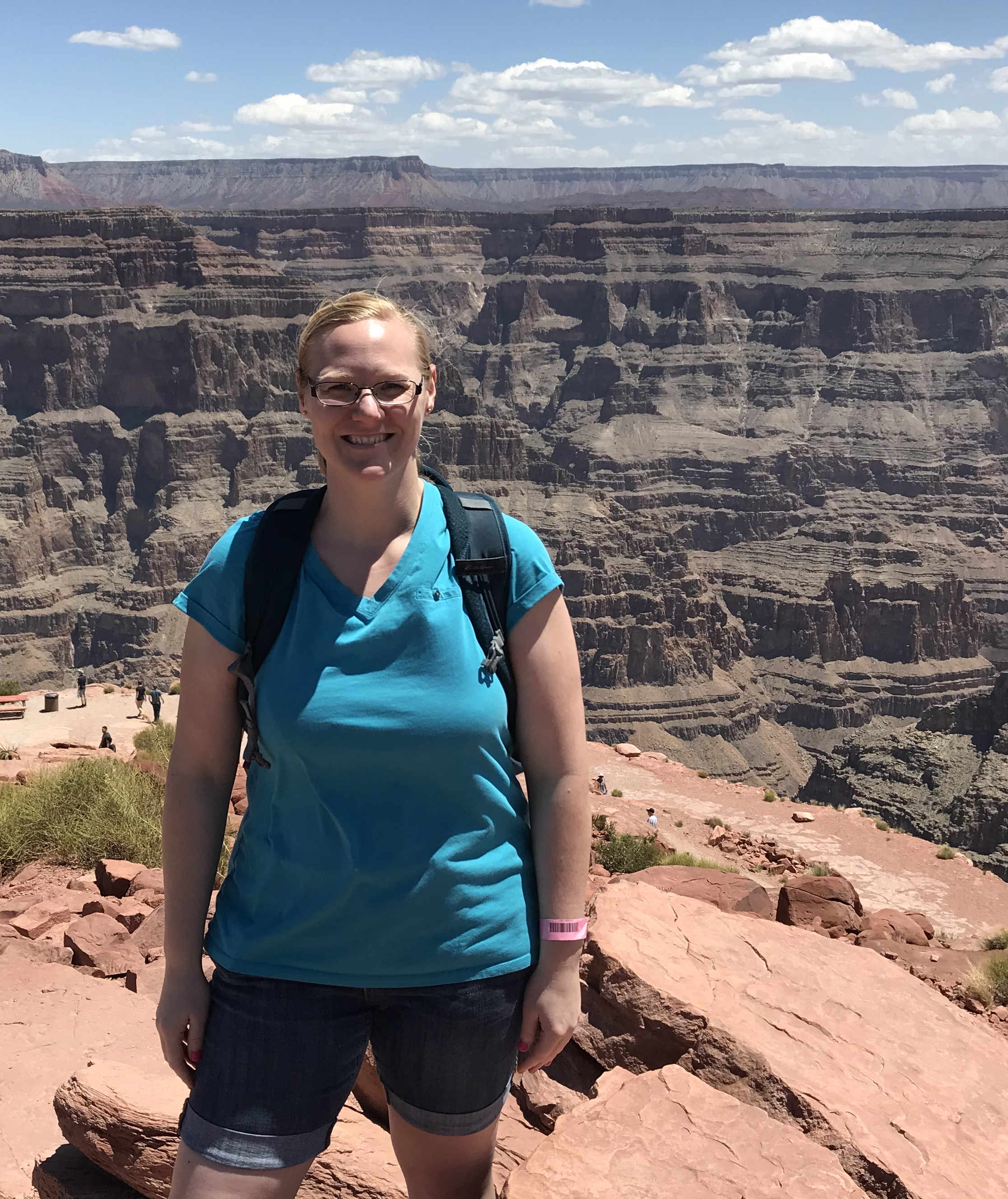 Gwen Wilson
Medical Librarian, Department of Family and Community Medicine
My current position is as the Medical Librarian in the Department of Family and Community Medicine at the University of Missouri – Columbia. In this position I support the clinical practice and research of family physicians who work at primary care clinics in Columbia and the surrounding rural areas. The department also has a family medicine residency program and I assist with their curriculum. The Catalysts for Community Health (C4CH) program relates to my role in the department on several levels. The main level is our department's mission of a commitment to rural and underserved populations. The other level is that I work with family physicians who not only work with these populations but train future family physicians. Conversations with family physicians will illustrate a unique perspective on the health information needs of rural and underserved populations.
Previously I worked as the Health Informatics Coordinator/Librarian at Washburn University in Topeka, KS for seven years. In this position I worked primarily with health undergraduate students [nurses, allied health disciplines, social work, human services, etc.]. This position gave me a sold understanding of healthcare positions and the importance of patient centered care.